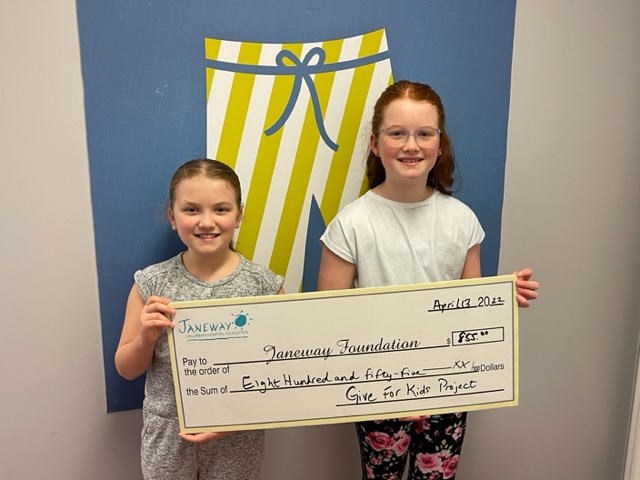 Sisters Use Music and Art to Fundraise for the Janeway Children's Hospital
From Busking to Bracelets: Creatively Raising Funds for The Janeway Children's Hospital
In a world where it's easy to get lost in our own lives and struggles, it's inspiring to come across individuals willing to go out of their way to make a difference in the lives of others.
Such is the case with two Lakecrest students who raised money for the Janeway Children's Hospital in Newfoundland and Labrador's. Sisters Emma and Lola Way took matters into their own hands and decided to positively impact their community. Lola, who has asthma, was inspired to take action after visiting the hospital and feeling sad seeing so many sick children needing help. She shared her concerns with Emma, and together, in 2020, during the COVID-19 pandemic they decided to make a positive impact in their community by raising funds for the Janeway.
The pair devised creative ways to raise funds, such as busking in the streets of St. John's and Halifax and selling handmade bracelets at school. Their story of supporting Newfoundland and Labrador's only hospital for children is an inspiring testament to the power of compassion and hard work.
In this blog, we caught up with the Lakecrest students to take a deeper dive into the journey of these two remarkable students and how their actions brought about positive change in the lives of others.
What inspired you to start fundraising for The Janeway? How did you get involved?
Emma and Lola were motivated to start fundraising for the Janeway Children's Hospital. In her own words, Lola told us about her experience at the Janeway:
When we moved back (to Newfoundland and Labrador), The Janeway helped me and I wanted to help other kids get the help they need. I have asthma and I went to the Janeway for a checkup. While I was there I saw other sick kids younger than me and knew I needed to help. I wanted to help them buy new equipment or whatever they needed. Our goal was to make people more aware of the great care they gave me and gather donations to go towards new equipment they needed."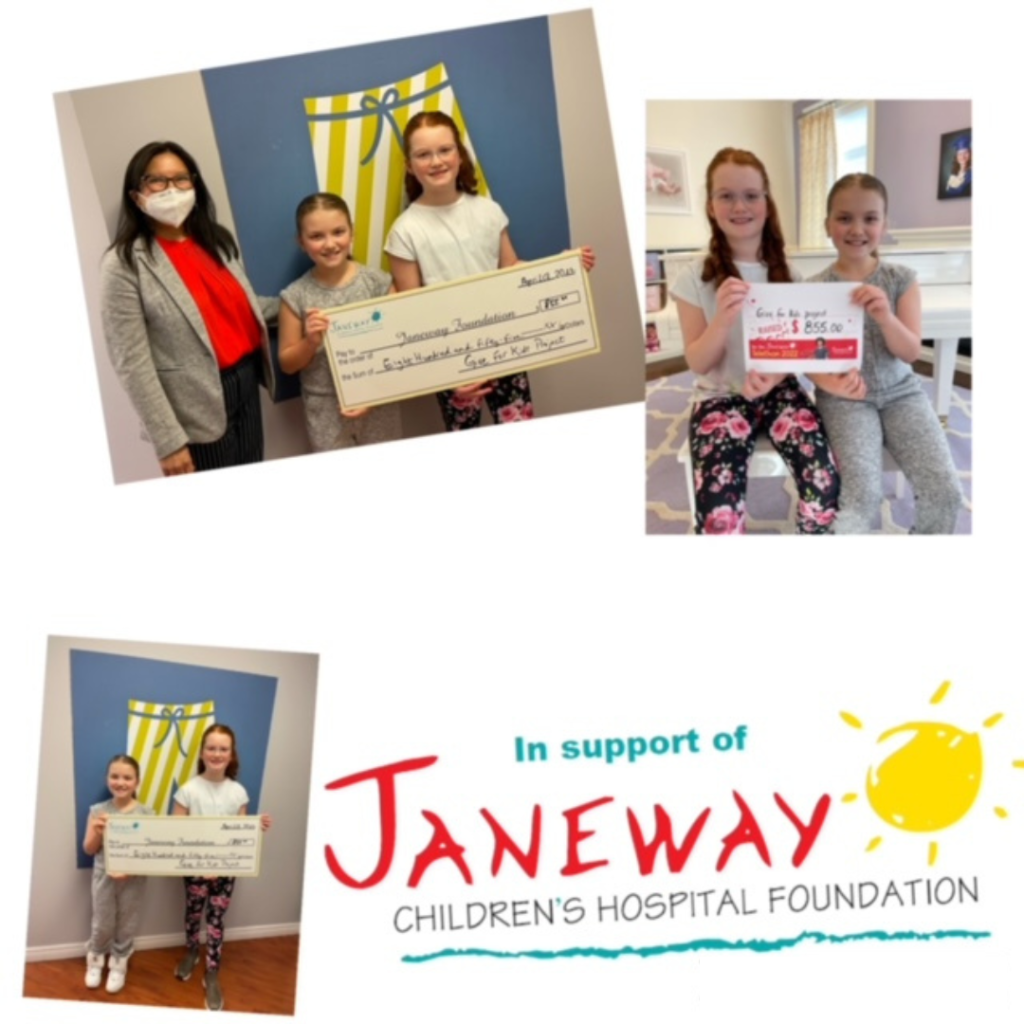 What specific activities or events did you organize as part of your fundraising efforts?
Lola and Emma brought only a violin and a sign reading "All Donations Go to The Janeway Children's Hospital" to the Halifax Buskers Festival. After seeing success there, they continued their fundraising efforts by busking at the St. John's Pedestrian Mall.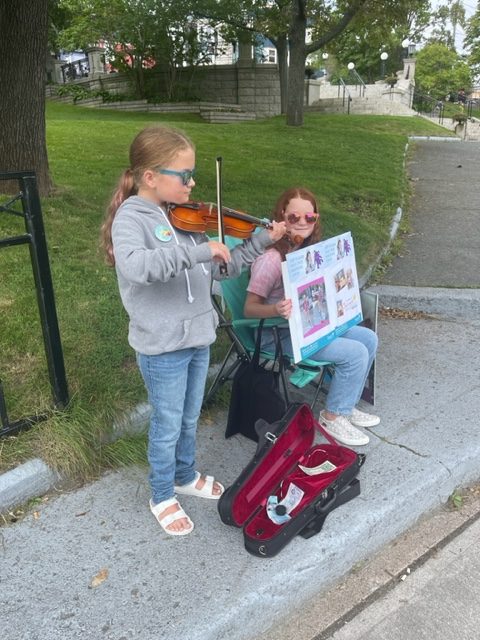 Lola and Emma raised a large portion of their proceeds from busking over their past two summer vacations, at the Halifax busker's festival and at the St. John's Pedestrian mall. Lola told us initially that:
"I would play by ear mostly, and also play some songs I learned in the Suzuki music program. It was hard to remember my music because I would say thank you to everyone that donated"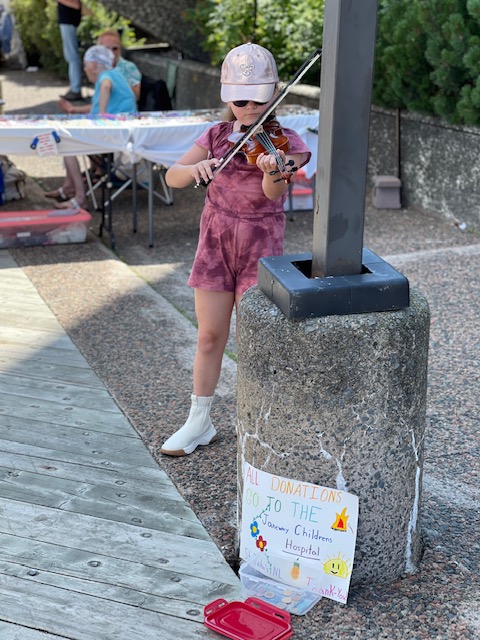 Eventually, Lola got her sister, Emma involved to help say thanks and explain their cause to passers-by while Lola focused on the violin music. While Emma engaged with the passers-by and explained the cause, Lola focused on playing her violin to provide a musical background to their message. Together, they were able to attract more attention to their cause and raise more funds for the Janeway children's Hospital.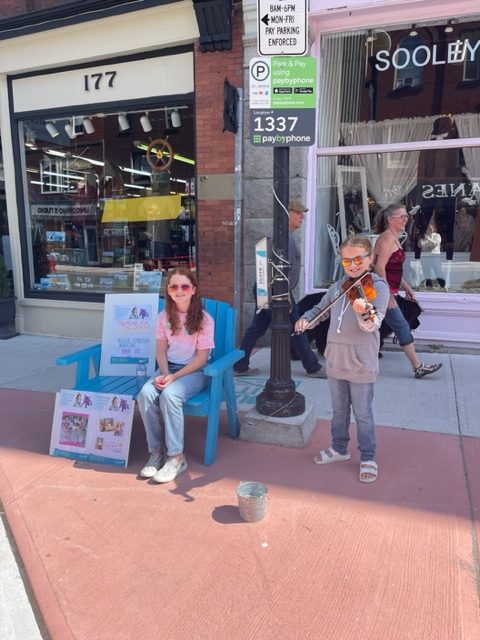 Diversifying Donations: From Busking to Bracelets
In addition, the pair decided to make handmade customized bracelets to sell, which required an impressive amount of dedication and hard work, with each bracelet taking around 30 minutes to make. Emma shared:
"We put together about 50 handmade bracelets and then we sold them on a donation basis."
Altogether, their initiative "Give for Kids Project" and their hard work have raised close to $2,000 in funds for a great cause.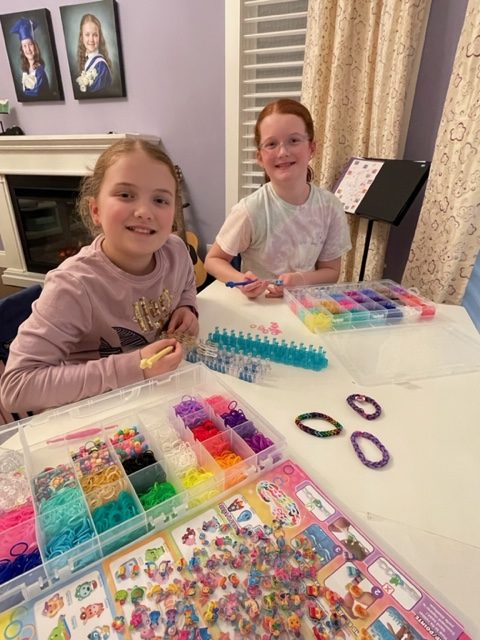 Were there any challenges you faced selling the bracelets? If so, How did you overcome them?
Emma told us that:
"One of the most challenging parts of setting up this fundraiser was making each bracelet as each one took about 30 minutes to make. It took a lot of persistence and patience to make them all. To raise awareness about our bracelet fundraiser, We asked Mr. Boekhoud, our principal if we could put it out in the Lakecrest newsletter so people could know and spread the word. Mrs. Churchill also helped us a lot in setting up the event too."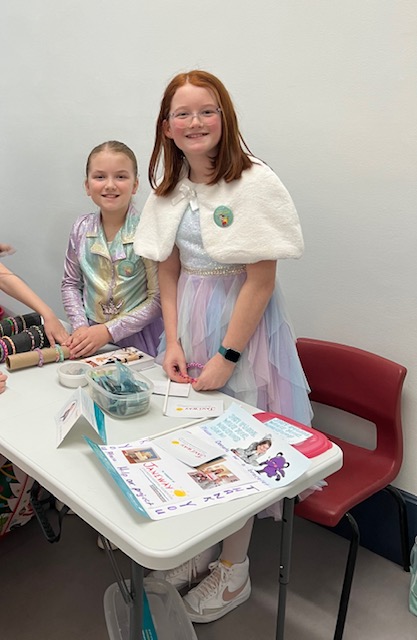 The girls told they had a lot of support from their student peers at Lakecrest. Both Emma and Lola specifically told us that
We had a line-up backed up to the stairs with people who wanted to buy a bracelet. we sold every single bracelet we had"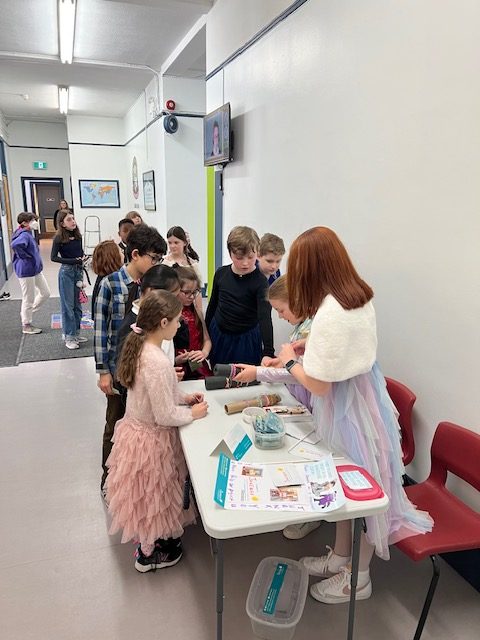 What advice would you give to other students or young people interested in fundraising for a cause they care about?
Emma told us:
"When you're trying to raise money, you should do it through something you are passionate about. We're both passionate about the Janeway and our instruments and we learned that through playing music and bracelet making we could get some money to donate."
Lola pipped up to say:
"Be very prepared. For example, if you're going to make bracelets like us, make sure you make a lot of bracelets, and plan before time."
What's Next for The Duo's Busking and Handmade Bracelets Fundraiser?
As they look towards the future, Emma and Lola remain committed to their mission of raising funds and awareness for the Janeway Children's Hospital. Moving forward, the sisters plan to continue their fundraising efforts, with a focus on the upcoming summer season. Emma will join the busking spectacles with her guitar. The two will look to collaborate using their combined musical talents to inspire others to get involved in their cause and donate to the "Give for Kids" project.
---