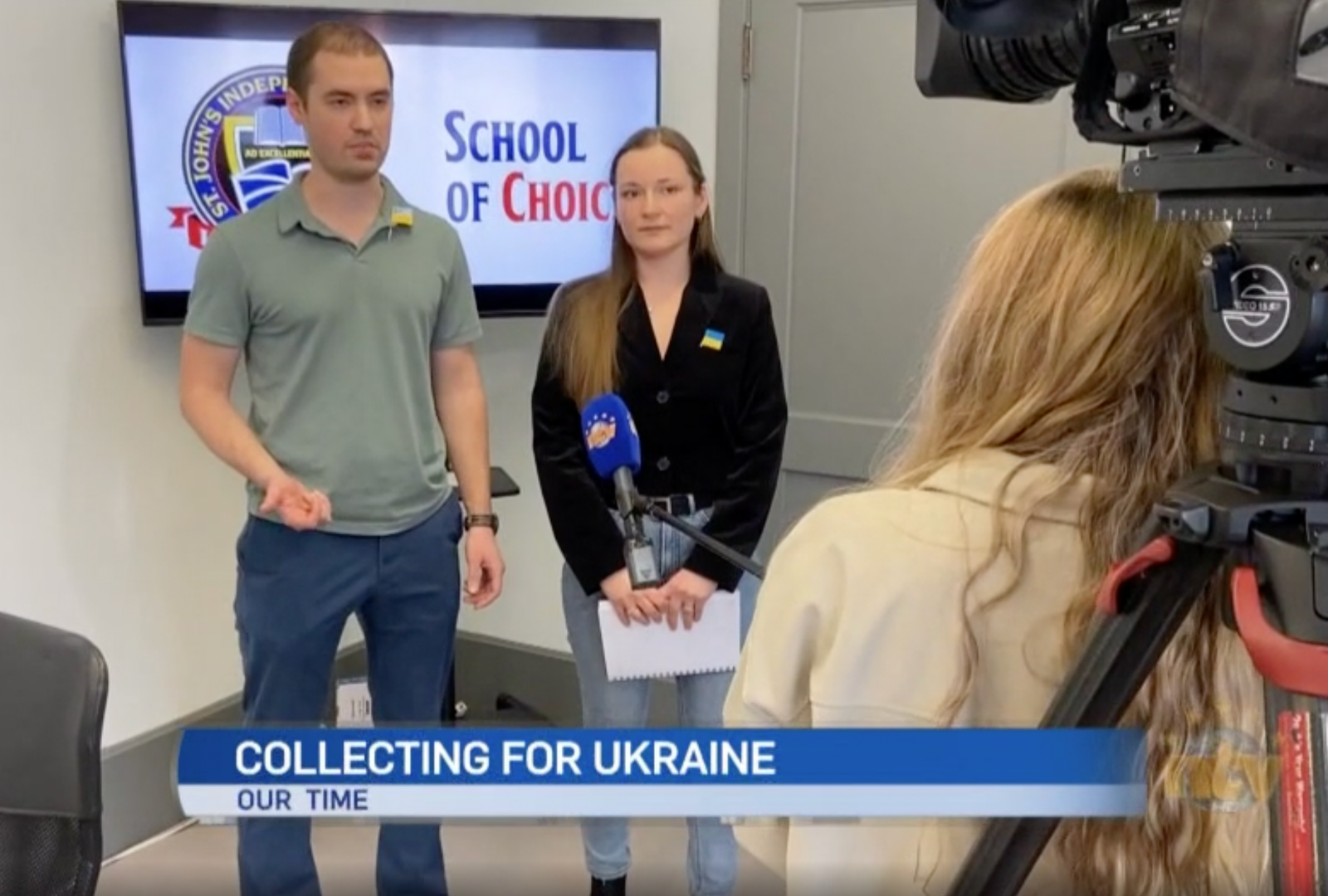 Helping War-Torn Ukraine: Lakecrest Family Organizes Supply Drive
Fedor (left) and Adilya Dragan (right) were interviewed by Becky Daley on NTV's Our Time.
From One Family To An Entire School Community
Meet the Dragan's, a Ukrainian family part of Lakecrest Independent School who started a humanitarian aid supply drive to help their family, friends and compatriots displaced by the Russian invasion.
Since the start of the supply drive, the Dragan family has collected valuable supplies – from medicine and medical supplies – to sleeping bags and children's winter coats.

The family contacted other Lakecrest families and quickly their movement inspired the Lakecrest community to help raise donations. With the entire Lakecrest community rallying behind the Dragan family to raise donations the campaign has amassed over 4000 pounds of humanitarian supplies. The donation drive continues.
Watch the full NTV story about this cause below:
How to Donate to This Humanitarian Supply Drive
Residents of St. John's and surrounding areas are invited to join the effort and drop off humanitarian supplies at Lakecrest Independent School. We ask that residents get in contact with us at 709-738-1212 or by email at admin@lakecrest.ca to arrange drop-off.
Since many Ukrainians have become displaced from their homes, when thinking about what items to donate please consider items you might use when going camping. Many Ukrainians are in need of shelter, warm clothing, and medical supplies.
---