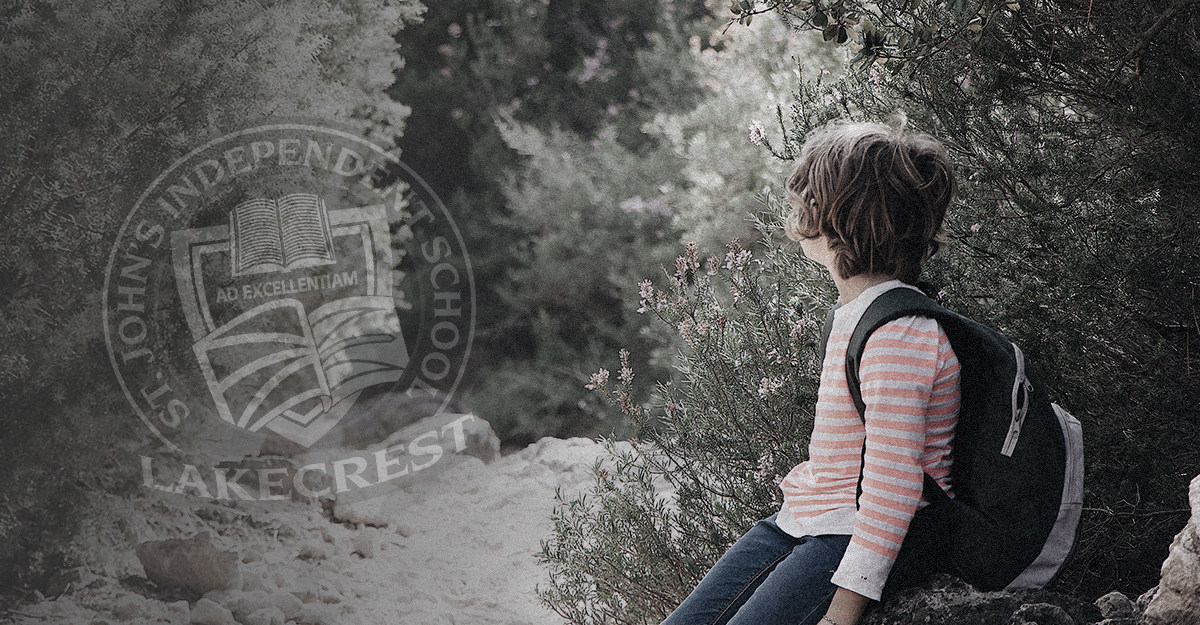 A true story about independent education and a child's future.
The decision to enroll Thomas in an independent school was considerably important for his parents to make. Their friends all had children that attended public schools, so why would Thomas differentiate from the norm? What helped make this crucial decision easier for his folks to make? The following are what Thomas and his parents have to say about independent schools based on first-hand experience.
Top Accreditation

.
Lakecrest holds a unique position because of its accreditation from the Canadian Accredited Independent Schools, Newfoundland and Labrador Ministry of Education, and the International Baccalaureate Organization.
A school that can obtain such accreditation also maintains high standards and practices that are followed by all staff, students and their families. Lakecrest and its accreditations provide a level of distinction for students and ensures that they receive the highest quality education that grants students the advantage of easily transitioning into International Baccalaureate high schools.
"With dedicated faculty and staff, independent schools offer a better opportunity for academic development, leadership, responsibility, and social awareness by establishing healthy values and a strong sense of character."

– Doug, father of Thomas
Class Size.
Rising class sizes among school facilities across the country means less focus and attention per child. Lakecrest has committed to ensuring that each child will receive a level of attention and care that will help foster positive performance in their education abilities and personal growth.
With a population of approximately 160, each student will experience an average class size of 16 students compared to that of approximately 20 in the NL public school system as of 2019*. This guarantees that each day will include personal one-on-one discussions with educators and time for independent learning.

"Having a small class size meant that I could confidently ask more questions and receive detailed answers. I consistently received clarity from teachers on the topic at hand, and I always felt like I could participate in class discussions."

– Thomas
Extracurricular Everything.
Lakecrest provides a wide variety of extracurricular programs that every student can enjoy. Whether it be practicing an art, participating in sports, or performing music, students can select from over a dozen options to supplement their formal education and maintain a healthy lifestyle. Regardless of the program your child chooses, Lakecrest will strive to nurture the natural leadership qualities that your child possesses so that they can build confidence and support their peers.
"It was great to be provided with so many extracurricular options, especially in a community environment that helps you search for the right hobby from a young age. When I started playing sports, Lakecrest fostered my interest and encouraged me to do the same for other students around me."

– Thomas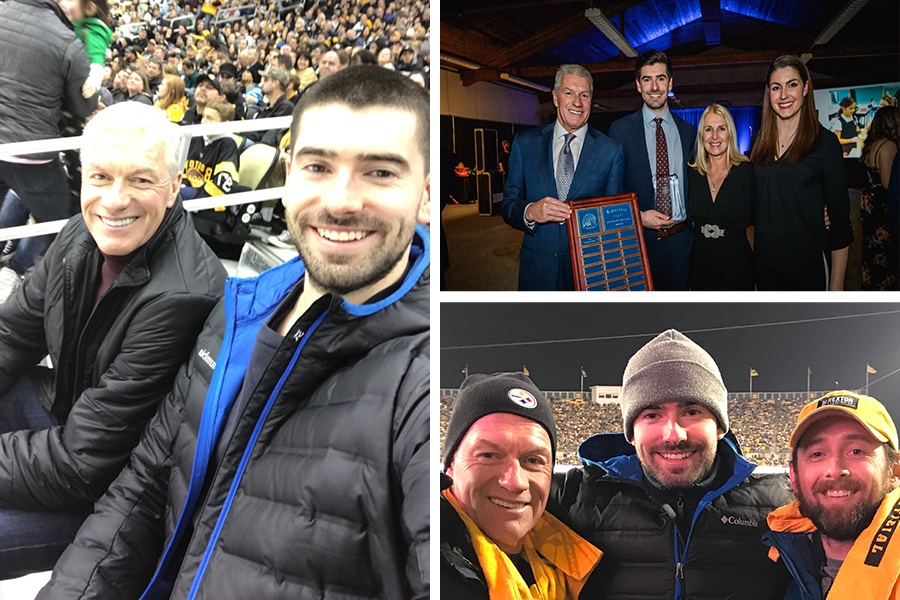 Engaging Curriculum.
Lakecrest promises to create a rigorous and engaging curriculum for all students. It is critical that students are able to receive a deep and fulfilling education that will promote and ignite their interests. As history has continued to show, Lakecrest students are testing at the top scores in the province during the grade three, six, and nine standardized tests. This demonstrates the engagement and interest that students possess during their studies.
"If Lakecrest has continued to test at the top of the province it proves that their system works. When presented with the option, I will always choose an institution where my child has the best opportunity for their education and future."

– Doug
High Quality Facilities.
Experiencing high quality education requires high quality facilities that are set to prepare you for the real world. This is why Lakecrest prides itself on providing so many great facilities so students can learn in a hands-on manner. On campus you will find spaces such as a science laboratory, full size gymnasium, and music room for students to engage in and explore their interests and talents.
We recognize that the building blocks for a child's future starts with their education and providing the right facilities is crucial to development.
"The tight-knit Lakecrest community demonstrated the importance of hands-on learning and allowed me to focus in a motivating space."

– Thomas
Taking The Next Step.
One of Lakecrest's primary goals is to prepare students for the next step in their lives. As such, students can expect to arrive at high school with between four and six high school credits. Lakecrest has a long-standing relationship with two local high schools which one of them hold International Baccalaureate accreditations, providing a unique benefit for students when they move on to high school.
"Lakecrest pushes students academically and instills in students the importance of academic success at an early age. Lakecrest allowed me to start high school with grade ten math, science, and history completed. Knowing that I was already ahead gave me confidence and allowed me to participate in AP classes without doing the accelerated programs offered by high schools."

– Thomas
An Active Parent Population.
Parents are a key component in creating a positive and nurturing community for students. Lakecrest proudly has a strong group of families that commit their time to supporting school activities both inside and outside the classroom for the benefit of the students.
You will find that seventy percent of families are represented any given week by volunteering their time in several capacities. The students receive the greatest benefit as they feel supported by all who step on to the campus.
"As a parent, it was important to be involved in my child's education. Active parental involvement improves the quality of the child's educational experience and achievement, increases the resources and extracurriculars provided to students, and provides an opportunity to fully explore their interests and talents. Lakecrest encourages and fosters parental involvement in the student's experience."

– Doug
Having an active parent population that spends their hours supporting extracurricular programs means that there is a strong community beyond the educators that create an environment for students to succeed. Have confidence knowing that your child may enroll in the french immersion program, will be using the latest teaching equipment, and will experience a multicultural student population. The opportunities are truly limitless and it makes Lakecrest the school of choice.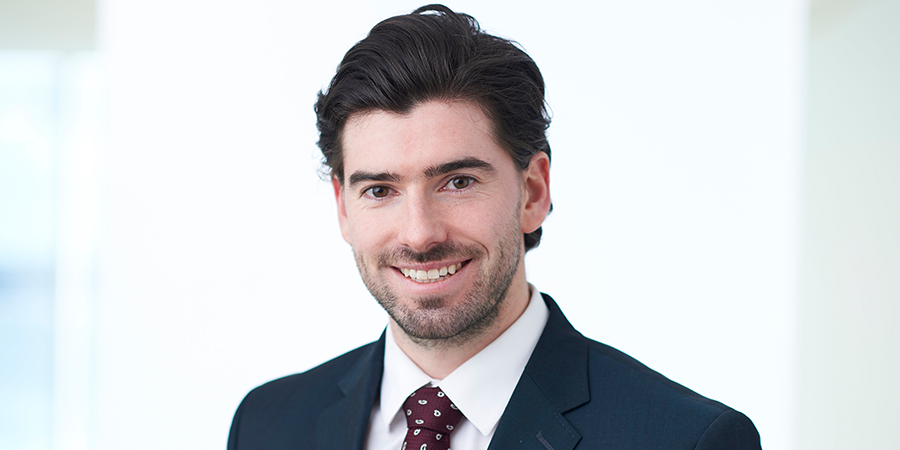 Thomas Today.
Every student at Lakecrest can avail of the benefits above, just like Thomas – though Thomas isn't a student at Lakecrest anymore. Thomas is currently an up-and-coming Lawyer in Atlantic Canada, who holds a Bachelor's degree in Mechanical Engineering and sits on the Lakecrest Board of Directors. Both Thomas and his father attribute Thomas's professional accomplishments in part to his time spent at Lakecrest.
"Looking back, I certainly believe that attending Lakecrest made all the difference in preparing me for my post-secondary education and professional life. It created an environment that fostered motivation and encouraged me to carry that environment forward. For those fortunate who are able, I recommend enrolling your child at Lakecrest. Speaking for myself and some of my classmates, we are appreciative to our parents for enrolling us in Lakecrest and appreciative of the opportunities it has provided in our lives."

– Thomas
In class or online – we're ready.
Tour our Campus. Request our Special E-book.
Our advanced distance education program has been fully developed so that families, students, and staff are prepared for whatever may happen.
Lakecrest truly is the School of Choice for parents wishing to enroll their child in a specialized and engaging academic experience. Contact Patrick for a private tour.
For more information on NL schools visit: https://www.gov.nl.ca/eecd/fastfacts/